Game Shows
Below are just a few of our ever growing menu of interactive game shows available. Remember we can create and custom design the right show and format to fit your plans and budget. Any show; anywhere people want to have fun, Game Shows Alive is ready to win you compliments.
We Have A Variety Of TV Style Interactive Game Shows For Your Next Event
"Team Feud"
The look and feel of the TV version. Divide your group into "Teams" as they try to discover how 100 people surveyed answered our questions. We compiled 100's of stock surveys or we can create custom ones for you to make this event a memorable one.
"The Challenge"
With our "Challenge" Game Show you are never in Jeopardy. Our format can be played for fun or intense learning experiences. Teams or individuals; this show will have everyone stepping up to the "Challenge"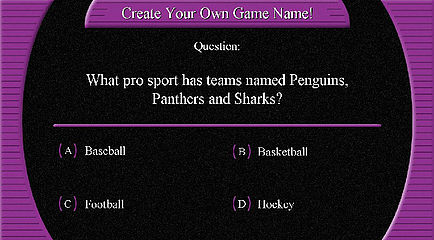 "Smartie Pants"
Are you smarter than a …….
Co-worker, friend, boss, teacher or neighbor?
We'll find out how much you know about general trivia or the company's new product line with this show that asks you to show your knowledge. Play in teams or individuals and show your spirit.
"Word Play"
Spin the wheel and take a guess at a letter that will help solve the word puzzle. Quick thinking and a lucky spin will have you crowned the champion.
We have re-formatted this game to play as teams also.
"Quick Fire"
A series of rapid fire trivia questions worth a pre-determined amount of points to see who knows the most in each round.
Players can represent their teams in our tournament style play format.
"Face Off"
Head to head or teams against teams, are just a few of the combinations of play for this game show.
Knowing a little about something can make you or your team a winner.
"All In"
Everyone plays at the same time. Using our wireless remotes you will climb the Trivia Ladder with each correct answer. Within the time limit the one who climbs the highest will be declared the winner.
"In It To Win It"
Teams work together to complete the task assigned.
Choose your best players for each and add to your total score if completed. This show is guaranteed to create a wild and hilarious time.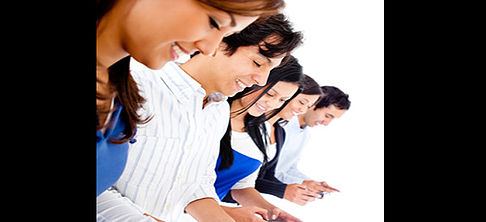 "Trivia Ladder"
Everyone plays part One of this exciting show with their own "smart" device . General or custom trivia questions will be asked and each person will choose their answer and respond through their device. The computer will tally everyone's score and the top 3 players will compete in our "Jeopardy" style challenge to see who is at the top of the ladder!
The game can be conducted in individual or team play.
"Jukebox Bingo"
This isn't your Grandmother's Bingo. Instead of listening to numbers being called (yawn!) we will play different music tunes that your guest will have to try to figure out the name to see if it appears on their Bingo card. Your guest can work together and even sing along to the tunes. This combination of Bingo, trivia and Sing-A-Long will make for a memorable event.
We can even take this idea to the next level with videos of various ideas.
"Match or No Match"
NEW FOR 2017
A game where 2-4 contestants try to match as many answers given by the panelist. In our version everyone in the audience will become the panelist, by selecting an answer from their own wireless answer remote. The contestants will get points based on how many of the audience members they match.
This game is fast paced and will have everyone involved in the fun even if they are not called as contestants.
Multiply rounds can be played allowing a maximum number of audience to be contestants.